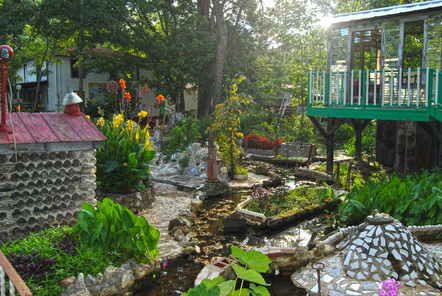 Finster Fest is a favorite folk festival of the Southeast. Finster Fest features talented folk art and live music.

Finster Fest 2015 is on May 30th and May 31st and will feature art and live music in Dowdy Park. On that Saturday and Sunday, Finster Fest will host juried artists, not to mention visitors from around the world. We are excited to be bringing to the area a wide spectrum of art, live entertainment, and fabulous food, all in a family-friendly atmosphere. What began in 1992 as "Howard Finster Day" in Summerville has grown into one of the region's most popular events. Throughout the years, Finster Fest has continued to draw significant artists from all over the country.

Attention: All Food Vendor Spaces Have been Filled.


---
questions? call us at 706.808.0800 or info@paradisegardenfoundation.org